CONFERENCE CENTER
Boyeros Hotel & Conference Center offers ideal setting and equipment for your meetings, banquets and conferences.
We offer air conditioning, video beam, projector screen, audio, highly trained staff, full bar and catering service.
With more than 15 years of experience, we are known for providing excellent service and serving delicious plentiful dishes, let us contribute to make your event successful.
Next, you will find further information about every hall, pictures and plans with measures in meters.
| | | | |
| --- | --- | --- | --- |
| Set type | Auditorium Style | U-Shape Style | Classroom Style |
| Seats | 35 | 25 | 20 |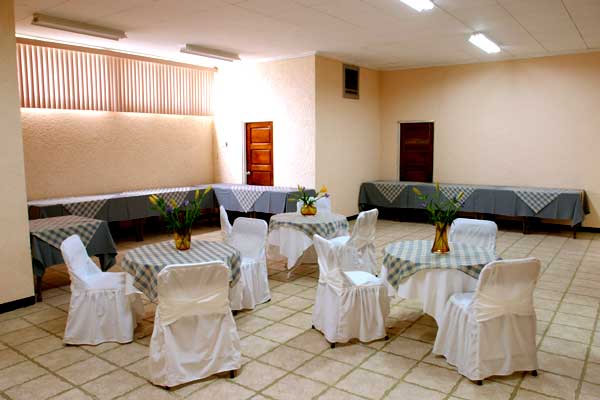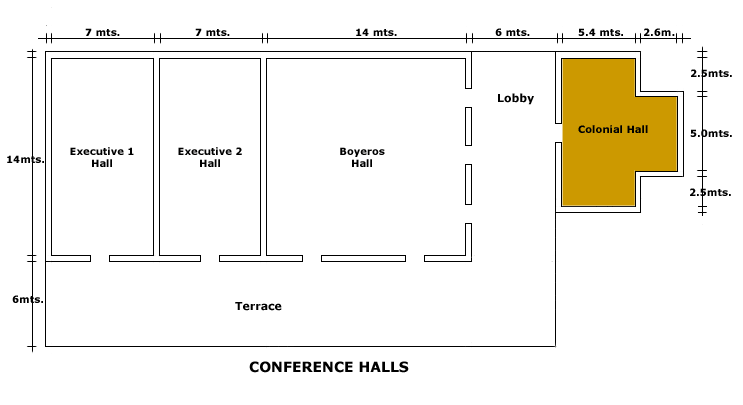 | | | | |
| --- | --- | --- | --- |
| Set type | Auditorium Style | U-Shape Style | Classroom Style |
| Seats | 70 | 35 | 30 |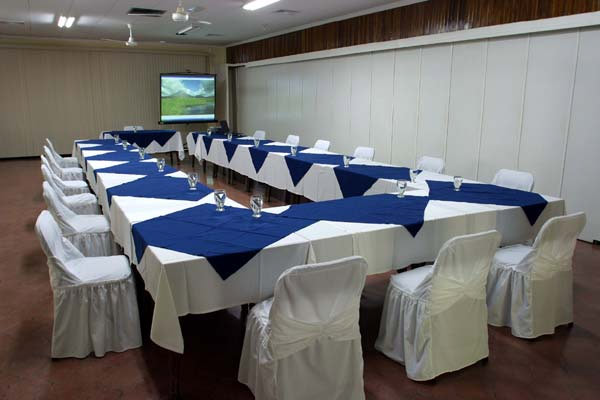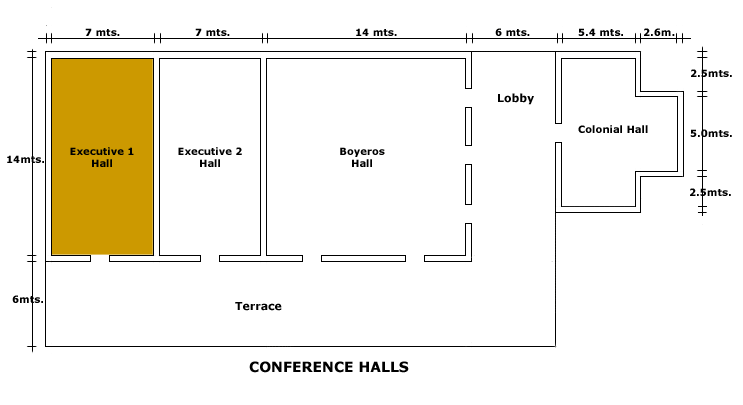 | | | | |
| --- | --- | --- | --- |
| Set type | Auditorium Style | U-Shape Style | Classroom Style |
| Seats | 70 | 35 | 30 |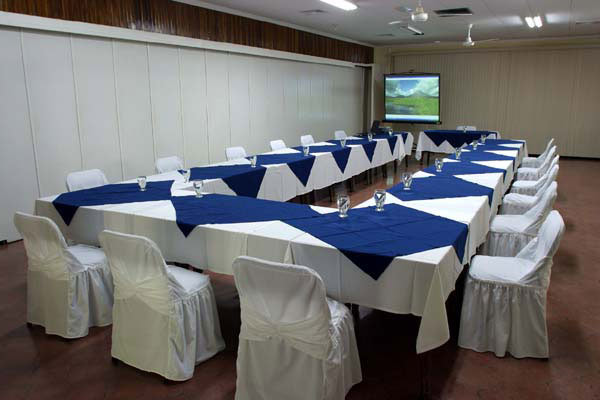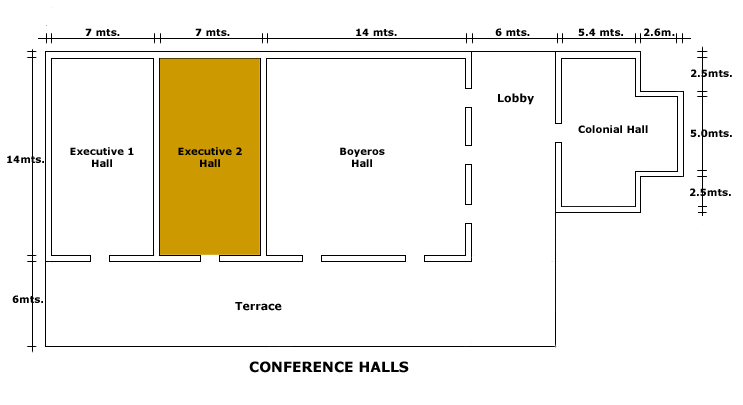 | | | | |
| --- | --- | --- | --- |
| Set type | Auditorium Style | U-Shape Style | Classroom Style |
| Seats | 130 | 120 | 75 |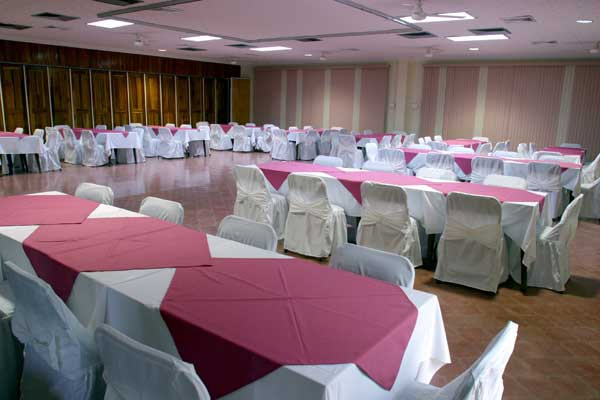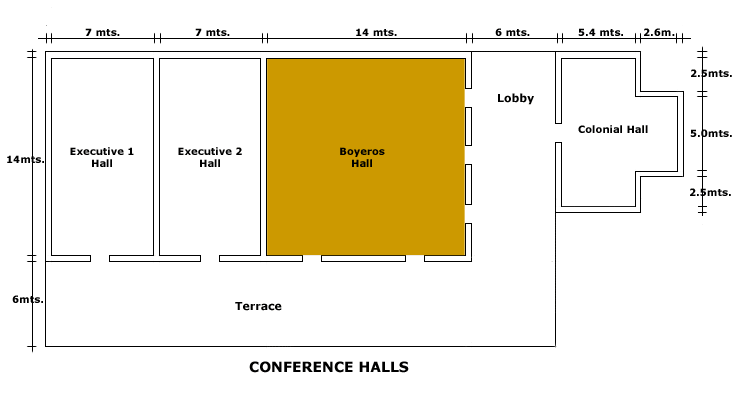 | | | | |
| --- | --- | --- | --- |
| Set type | Auditorium Style | U-Shape Style | Classroom Style |
| Seats | 260 | 260 | 130 |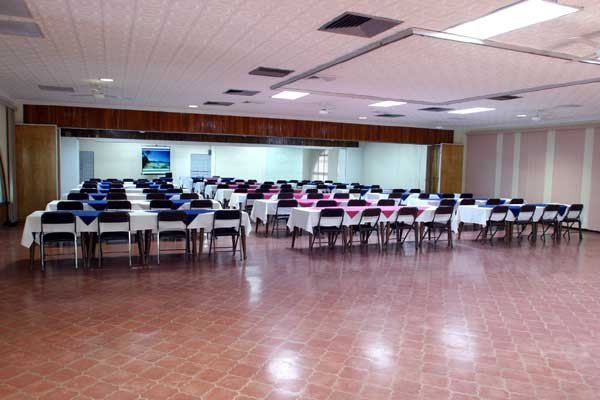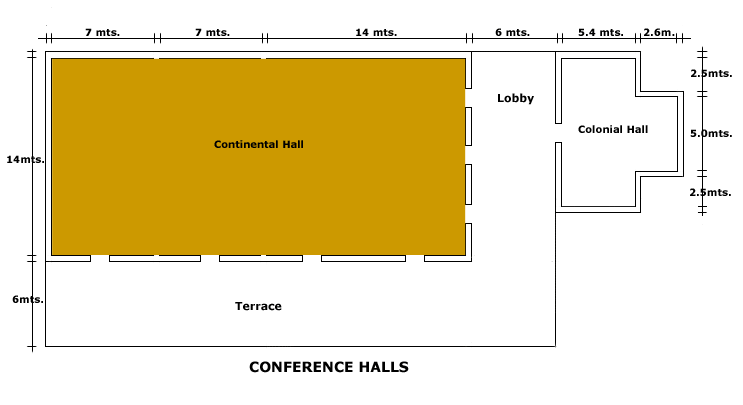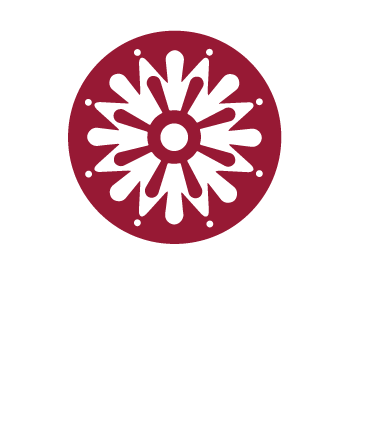 Tel (506) 2666-0809 / 2666-0722
WhatsApp: (506) 8974-3618
eMail: liberia@hotelboyeros.com
Location: Main entrance Liberia