Rooms
Spacious rooms have comfortable beds, curtains that prevent unwanted light and air conditioning that uses the best technology to insure your sleep is restful.
For your entertainment each room has cable TV with more than 80 channels of the best international programming.
Each room has its own balcony with a view of the soothing tropical gardens and swimming pools on the Hotel Boyeros grounds.
Private bath with shower and plentiful hot water
Free wireless Internet
In room safe
Park near your room in our parking lot with access via electronic cards
Room service from 10am to 10pm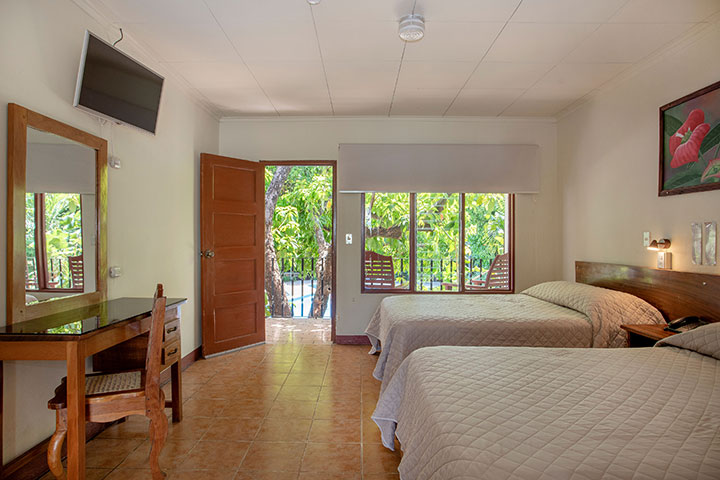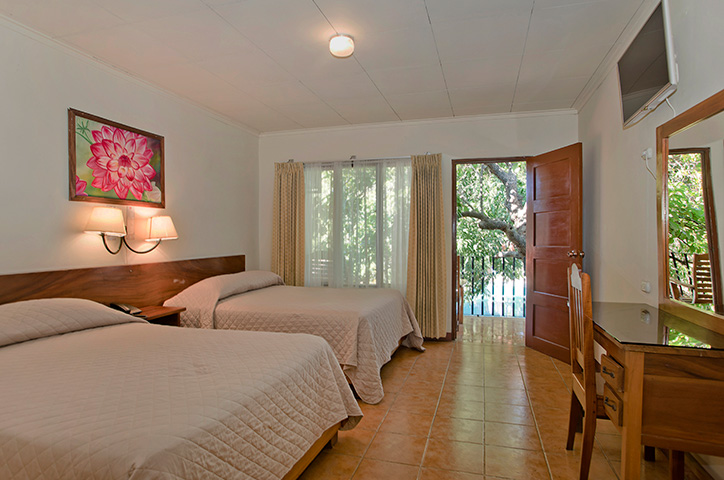 Swimming pools and Jacuzzi
The hotel grounds offer two refreshing swimming pools, a relaxing 12 person Jacuzzi surrounded by ample lush gardens with tropical plants such as mango, avocado, coconuts, bananas and papaya trees and colorful flowers and many resident birds like: Hummingbirds, "pecho Amarillo", "Pericos", "yiguirros", etc.
You will enjoy this scenario from your balcony or in the"ranchito" by the pool.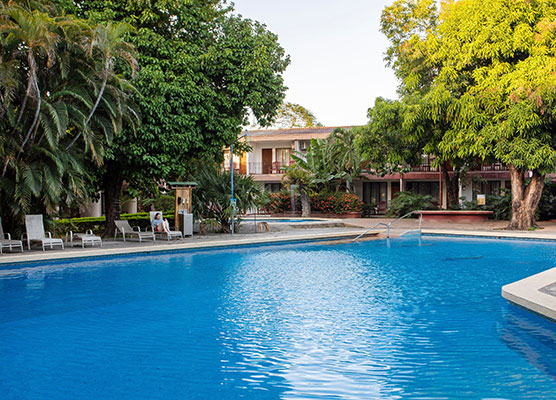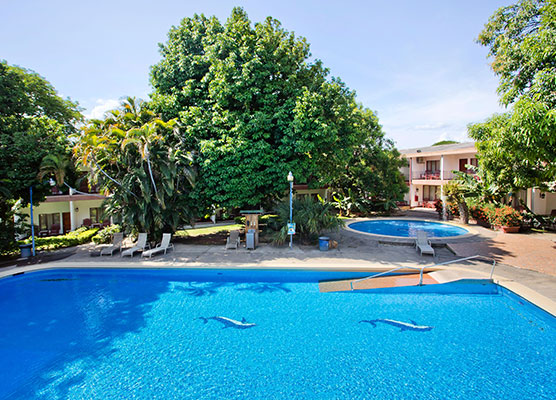 Restaurant
We offer the best local and international cuisine in a relaxing and informal atmosphere, our restaurant is open 24 hours.
We specialize in traditional Costa Rican fare, you won't want to leave without trying our baked corn tortilla with cheese our Arroz con Pollo, a meal often enjoyed in Costa Rican homes on Sundays, our Barbecue Platter including tenderloin, chicken, pork, sausage, refried beans, fried ripe plantains and tortillas is a favorite among our local patrons.
From the bar we offer the best national and international liquors and mixed drinks, our specialty, traditional fruit drinks with fresh fruit.
On a very hot day cool off with a traditional Costa Rican snow cone with a scoop of ice cream covered in syrup, condensed milk and powdered milk.
Each morning, your senses will wake with the best cup Costa Rican coffee; our coffee bar offers a wide variety of specialty coffees.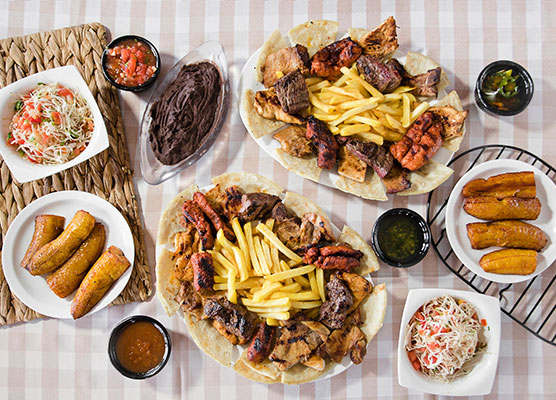 Conference Center
Meetings - Banquests - Conferences
Boyeros Hotel & Conference Center offers ideal setting and equipment for your meetings, parties and conferences.
We offer air conditioning, video beam, projector screen, audio, highly trained staff, full bar and catering service.
With more than 15 years of experience, we are known for providing excellent service and serving delicious plentiful dishes.
See more details about Conference Center.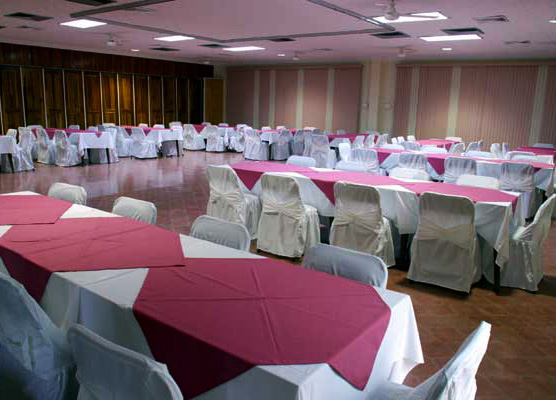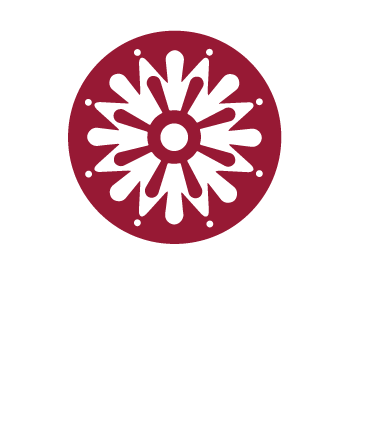 Tel (506) 2666-0809 / 2666-0722
WhatsApp: (506) 8974-3618
eMail: liberia@hotelboyeros.com
Location: Main entrance Liberia