Who we are?
We are Guanacaste at your fingertips, our strategic location in Liberia, capital of the Guanacaste province, just 15 minutes from the Guanacaste International Airport and less than an hour from the best beaches, national parks, navigable rivers, bird refuges and best area attractions. We are right at the entrance of Liberia, very close to shops, supermarkets, restaurants. We occupy a complete block and this allows us to surprise you with a large and relaxing central tropical garden with two refreshing pools and a jacuzzi surrounded by lush fruit trees and flowers.
Enjoy our personalized service in a safe, quiet and natural environment, with the highest standards of cleanliness.
We are a Costa Rican family business founded in 1969, always committed to the true Costa Rican tradition of warmth and hospitality hospitality.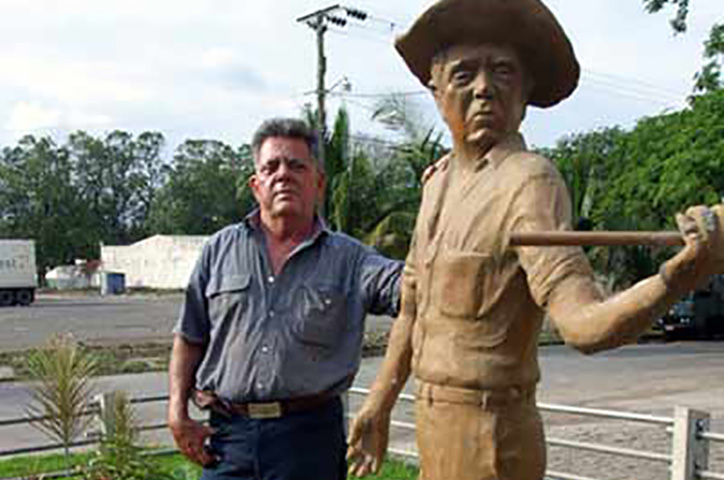 A "Boyero" is the person that drives an ox cart, a drover. Before automobiles, ox carts were the primary means of transporting goods for Costa Rican farmers. An ox cart is a large wooden cart with two wheels (originally they were wooden) that is drawn by a pair of oxen. The oxen are normally very similar in appearance and especially strong.
Don Heriberto, founder of Hotel Boyeros holds a special place in his heart for Boyeros because as a boy he worked side by side with his father transporting goods with their ox cart and their pair of oxen. This was his first job.
Working as a "Boyero" would imprint Don Heriberto with the wisdom of the men and women of rural Costa Rica and their ethic of hard work and infallible perseverance.
Hotel Boyeros takes us to the not too distant past of Costa Rican tradition where our visitors will experience authentic Costa Rican warmth and hospitality.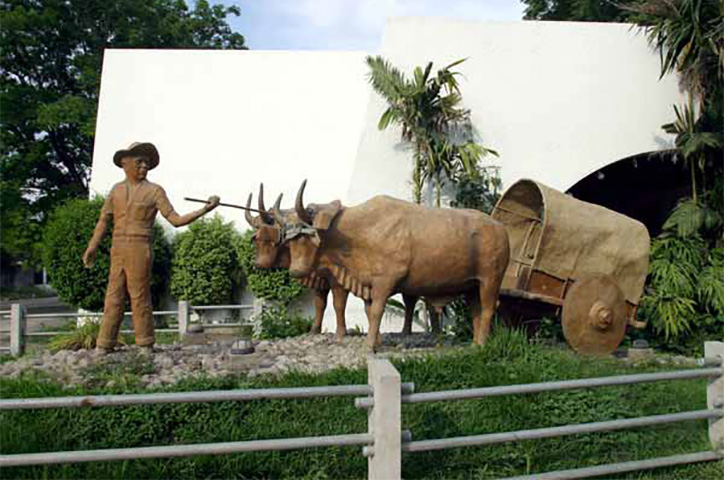 Text on the base of the sculpture:
"This sculpture, located at the entrance of Hotel Boyeros was created by the local artist, Johnny Garcia Clachar.
The piece is a tribute to the founder of Hotel Boyeros, Heriberto Rodriguez Chinchilla, the image is of this man who as a child worked with his father in the fields and then worked as an ox cart drover for eight years.
Without the help of formal education he worked as a laborer and then became an entrepreneur, driving trucks himself for 23 years until he finally built the foundation of the Boyeros Hotel & Conference Center in 1970.
This work of art stands in memory of the men that aspire to pursue their dreams and work hard as a means to get there."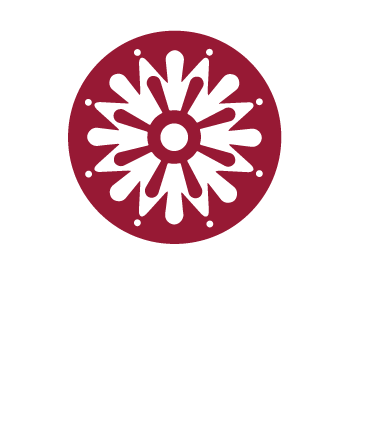 Tel (506) 2666-0809 / 2666-0722
WhatsApp: (506) 8974-3618
eMail: liberia@hotelboyeros.com
Location: Main entrance Liberia